Daria regresa a la televisión ¡y no podríamos estar más emocionados!
Daria regresa a la televisión, pero con algunas diferencias: no será a través del canal MTV, y su mejor amiga ya no será Jane ¿Quéeeeee?
¿Se acuerdan de Daria? ¡Qué pregunta es esa! Claro que se acuerdan de ella, básicamente todo millennial que se respete sabe perfectamente quién es este personaje de caricatura, y más si eres de esas personas con un humor negro, sarcásticos y muy inteligente, ¿no?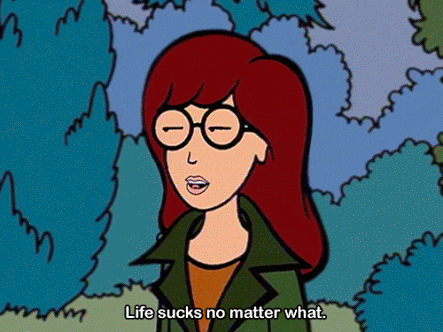 Si tu también eras fan, tenemos muy buenas noticias para ti, ya que este programa favorito de MTV podría estar de regreso, aunque quizás no será emitido precisamente en MTV.
Según informes, MTV ha lanzado MTV Studios, cuyo objetivo es revivir y reiniciar shows clásicos para vender a otras plataformas. Tal como "Queer Eye for the Straight Guy", se convirtió en "Queer Eye" en Netflix, reviviendo uno de los éxitos más grandes de principios de los 2000's para convertirlo en un hit de esta década.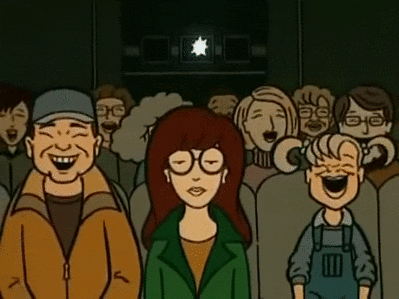 La nueva Daria, que se llamará tentativamente "Daria & Jodie", es una creación de la escritora Grace Edwards, quien también es responsable de series como "Unbreakable Kimmy Schmidt" e "Inside Amy Schumer".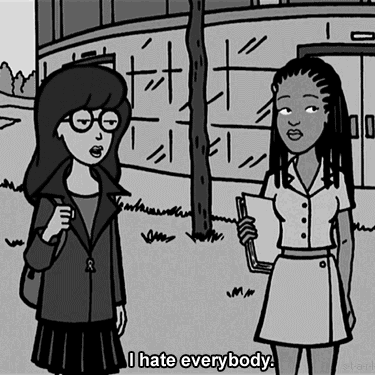 "Daria y Jodie", contará la vida de Daria Morgendorrfer y su amiga Jodie Landon, quienes se enfrentarán al mundo con toda la actitud y sarcasmo igual que en la primera serie. Cabe destacar que la serie original fue un spin-off de "Beavis and Butt-Head", y estuvo al aire durante cinco temporadas, desde 1997 hasta 2002 en MTV.
En la versión original, la mejor amiga de Daria era Jane Lane, la chica artista que tenía un hermano bastante sexy, sin embargo, en esta ocasión será Jodie Landon, quien compartirá con nuestra caricatura favorita.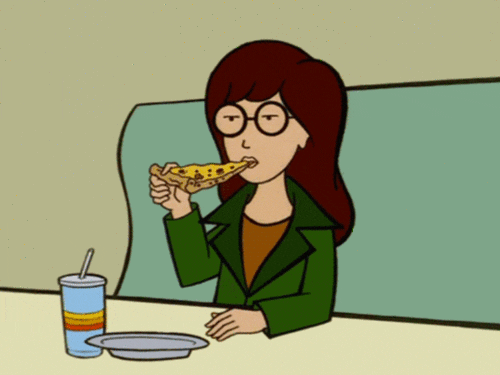 El proyecto aun no tiene una plataforma de emisión, pero se espera que sea a través de algún servicio de streaming:
"El mejor lugar para hacerlo, no es necesariamente por cable, sino más bien con un socio de transmisión digital donde podamos tener una mejor narración de historias y permitir más flexibilidad y poder ir más profundo de lo que el cable tradicional puede permitir", aseguró Chris McCarthy parte el equipo ejecutivo de MTV.
Además de las nuevas versiones de Daria, "Aeon Flux", "The Real World" y "Made", MTV también está desarrollando nuevos reality shows, como "The Valley", un reality muy parecido a "The Hills", y "Straight Up Ghosted", que reúne a personas de nuevo después de haber aplicado el "Ghosting" en su relación.
¿Qué opinas de que Daria regresa a la televisión?
Licenciada en Ciencias de la Comunicación, obsesionada con las redes sociales, adicta a los libros, profesional en el sarcasmo y la critica (no tan) constructiva.
https://latinacool.com/wp-content/uploads/2018/06/daria.jpg
378
600
Paulina Aguilar
https://latinacool.com/wp-content/uploads/2022/05/opcion5.png
Paulina Aguilar
2018-06-25 10:04:20
2018-06-25 10:04:20
Daria regresa a la televisión ¡y no podríamos estar más emocionados!