Esta boda temática de Game of Thrones es ¡Lo máximo!
Esta boda temática de Game of Thrones te sacará risas y te hará desear que te hubieran invitado a la fiesta.
Acerca de Game of Thrones no hay mucho más que podamos decir, solo debemos recordar que es la serie más importante, famosa, interesante, costosa y popular de todos los tiempos, y sus fanáticos se caracterizan por ser realmente fieles y bastante clavados con las teoría y posibles líneas temáticas que pudiera tomar la historia.
Además de lo anterior, podríamos considerar a Game of Thrones, como una verdadera religión porque sus adeptos simplemente no pueden dejar de adorar y admirar a sus personajes favoritos, y han llegado hasta el extremo de quererlos tener cerca hasta en sus días más importantes, como por ejemplo, ¡sus bodas!
Este es el caso de una fiesta de matrimonio celebrada en Perú, donde gracias a un breve video posteado en Twitter pudimos darnos cuenta que El Rey de la Noche, Daenerys Targaryen y Jon Snow asistieron y decidieron adueñarse de la pista de baile.
Al ritmo de la conocida canción "1,2,3" del Símbolo, los míticos personajes se divirtieron y convivieron con la gente común como nosotros, y afortunadamente fue una noche feliz y relajada no como la "Boda Roja".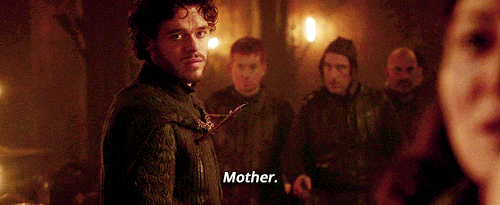 No te pierdas el video de esta boda temática de Game of Thrones:
Esto de conquistar los 7 reinos cansa. A veces se necesita un relajo. pic.twitter.com/NxUhw6Nylg

— Atómico (@alonsoatomico) 17 de septiembre de 2017
La verdad es que sí debe ser cansado, eso de intentar conquistar los 7 reinos todo el tiempo. Estos 3 personajes, llevan 7 temporadas intentando lograr sus objetivos, y obviamente, ya se merecían tener un buen descanso y poder salir de fiesta sin pensar en sus enemistades, ¿no creen?
Nos hubiera encantado haber sido parte de esta boda y también que más personajes, se hubieran unido a esta celebración ¿Se imaginan a Cersei bailando salsa? ¿A los Stark haciendo la coreografía de Payaso de Rodeo? ¿o al ejército Dothraki sacando sus mejores pasos de reguetón?
Licenciada en Ciencias de la Comunicación, obsesionada con las redes sociales, adicta a los libros, profesional en el sarcasmo y la critica (no tan) constructiva.
https://latinacool.com/wp-content/uploads/2017/09/Captura-de-pantalla-2017-09-26-a-las-10.57.44-a.m.-compressor.png
492
682
Paulina Aguilar
https://latinacool.com/wp-content/uploads/2022/05/opcion5.png
Paulina Aguilar
2017-10-03 15:22:03
2017-10-24 06:35:46
Esta boda temática de Game of Thrones es ¡Lo máximo!