James Corden besa a Harry Styles en "The Late Late Show", para uno de sus segmentos más populares del año, demostrando así que su "bromance" sigue en pie.
Esta semana, James Corden, dio a conocer su edición navideña de Carpool Karaoke, donde cada año interpreta una determinada canción navideña, con los invitados musicales que ha recibido este segmento a lo largo de los 12 meses anteriores.
En 2015, la canción elegida fue "Joy to the World", en el 2016 pudimos escuchar "All I Want for Christmas Is You", interpretado por la mismísima Mariah Carey, y este 2017, la canción que pudimos disfrutar fue "Santa Claus Is Comin' to Town". Para esta presentación, estrellas como Miley Cyrus, Harry Styles, Sam Smith, Katy Perry y Bruno Mars, unieron sus voces para darnos uno de los mejores momentos de estas fiestas.
Aunque lo verdaderamente genial de este clip, no fue precisamente la música ni las estrellas con increíbles voces, ¡no! El reflector se lo robó el momento cuando justo al final, James Corden besa a Harry Styles en la boca, dejándonos completamente impactadas y muertas de la envidia, ya que el conductor de televisión logró algo que la mayoría de nosotras deseamos todos los días, es decir, poder besar al chico más guapo y talentoso de One Direction.
"No esperaba eso para Navidad", dijo Corden después del momento íntimo que compartieron ambos famosos, quienes obviamente estaban bromeando sobre el conocido bromance que han demostrado desde hace ya algunos años.
¡Bien por James Corden! Y muy mal por nosotras, que seguramente seguiremos pidiéndole a Santa Claus que nos traiga al intérprete de "Kiwi" para Navidad o ya aunque sea, boletos para poder asistir a uno de sus conciertos.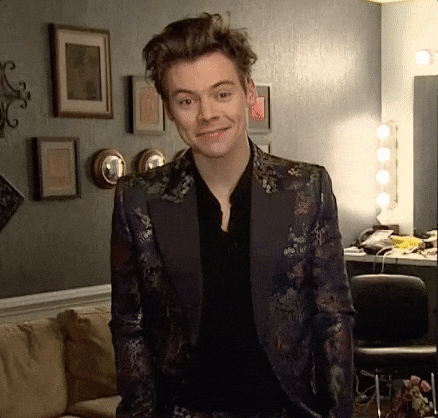 ¿Ustedes también van a pedir a Harry Styles de regalo? ¡Nosotras moriríamos porque además nos diera un beso corto y dulce como el que le dio a Corden!
Licenciada en Ciencias de la Comunicación, obsesionada con las redes sociales, adicta a los libros, profesional en el sarcasmo y la critica (no tan) constructiva.
https://latinacool.com/wp-content/uploads/2017/12/James-Corden-besa-a-Harry-Styles.png
342
600
Paulina Aguilar
https://latinacool.com/wp-content/uploads/2020/09/Logo-HR-1.png
Paulina Aguilar
2017-12-15 10:49:37
2017-12-15 10:49:37
James Corden besa a Harry Styles (y morimos de envidia)