Aquí les presentamos los títulos que podremos ver en Netflix en enero 2018: Piratas del Caribe, Love Actually, Cars 3, ¡entre otros!
Ya sabemos que aún no pasamos las fiestas decembrinas, pero Netflix quiere asegurarse de que sepamos que el siguiente año va a ser increíble y por ello se ha adelantado para decirnos cuales son las películas y series que tendrán próximamente en la plataforma:
1 de enero
10,000 B.C.
30 Days of Night
Age Of Shadows
AlphaGo
America's Sweethearts
Apollo 13
Batman
Batman & Robin
Batman Begins
Batman Forever
Batman Returns
Breakfast at Tiffany's
Bring It On
Bring It On Again
Bring It On: All or Nothing
Bring It On: Fight to the Finish
Bring It On: In It to Win It
Caddyshack
Chef & My Fridge: 2017
Defiance
Definitely, Maybe
Eastsiders – Temporada 3
Furry Vengeance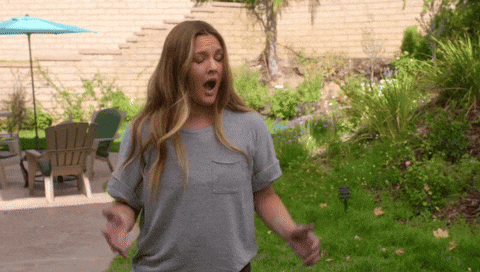 Glacé – Temporada 1
How to Lose a Guy in 10 Days
Justin Bieber: Never Say Never
King Kong
Lethal Weapon
Lethal Weapon 2
Lethal Weapon 3
Lethal Weapon 4
License to Wed
Like Water for Chocolate
Lovesick – Temporada 3
Maddman: The Steve Madden Story
Marie Antoinette
Martin Luther: The Idea that Changed the World
Midnight in Paris
Monsters vs. Aliens
National Treasure
Sharknado 5: Global Swarming
Stardust
Strictly Ballroom
The Dukes of Hazzard
The Exorcism of Emily Rose
The First Time
The Godfather
The Godfather: Part II
The Godfather: Part III
The Italian Job
The Lovely Bones
The Shawshank Redemption
The Truman Show
The Vault
Training Day
Treasures From The Wreck Of The Unbelievable
Troy
Wedding Crashers
Willy Wonka & the Chocolate Factory
2 de enero
Mustang Island
Disney's Pirates of the Caribbean: Dead Men Tell No Tales
Rent
5 de enero
Before I Wake
Comedians in Cars Getting Coffee
DEVILMAN crybaby – Temporada 1
Rotten
6 de enero
Episodes – Temporadas 1–5
8 de enero
The Conjuring
10 de enero
47 Meters Down
Alejandro Riaño Especial de stand up
Captain Underpants: The First Epic Movie
In The Deep
12 de enero
Colony – Temporada 2
Disjointed – Parte 2
Somebody Feed Phil
The Man Who Would Be Polka King
The Polka King
Tom Segura: Disgraceful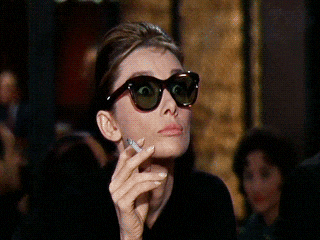 14 de enero
Wild Hogs
15 de enero
2018 Olympic Winter Games Preview: Meet Team USA & Go for the Gold
Rehenes
Unrest
16 de enero
Dallas Buyers Club
Katt Williams: Great America
Rita – Temporada 4
17 de enero
Arango y Sanint: Ríase El Show
Friday Night Tykes – Temporada 4
18 de enero
Bad Day for the Cut
Tiempos de guerra – Temporada 1
19 de enero
Drug Lords – Temporada 1
Grace and Frankie – Temporada 4
The Open House
Trolls: The Beat Goes On! – Temporada 1
23 de enero
Todd Glass: Act Happy
24 de enero
Ricardo Quevedo: Hay gente así
25 de enero
Acts of Vengeance
26 de enero
A Futile and Stupid Gesture
Dirty Money
Kavin Jay: Everybody Calm Down!
Llama Llama – Temporada 1
One Day at a Time – Temporada 2
Sebastián Marcelo Wainraich
The Adventures of Puss in Boots – Temporada 6
Mau Nieto: Viviendo sobrio… desde el bar
28 de enero
El Ministerio del Tiempo – Temporadas 1–3
29 de enero
The Force
30 de enero
Babylon Berlin – Temporadas 1 y 2
Death Race: Beyond Anarchy
Retribution – Temporada 1
31 de enero
Disney·Pixar Cars 3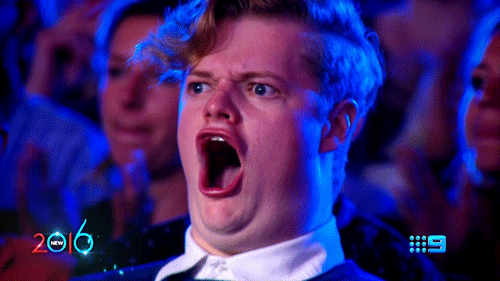 ¿Ya están listos para todo lo que llega a Netflix en enero 2018?
Licenciada en Ciencias de la Comunicación, obsesionada con las redes sociales, adicta a los libros, profesional en el sarcasmo y la critica (no tan) constructiva.
https://latinacool.com/wp-content/uploads/2017/12/Netflix-en-enero-2018-686x321.jpg
321
686
Paulina Aguilar
https://latinacool.com/wp-content/uploads/2022/05/opcion5.png
Paulina Aguilar
2017-12-14 08:53:12
2017-12-14 08:54:43
Todo lo que llegará a Netflix en enero 2018